Biography
Biography:
2010: 

B.Sc. (5-year) in Computer Engineering, Department of Computer Science, University of Murcia, Spain.

2011: Research Assistant,

Parallel Computer Architecture Research Group (GACOP)

, Department of Computer Science, University of Murcia, Spain.

2012-2015: 

Research Assistant, The Human Connectome Project, FMRIB Centre, University of Oxford, UK.
Moises
Hernandez Fernandez
Accelerating computational diffusion MRI using GPUs
---
Ph. D.
Research Summary
Research summary
My research focuses on high performance computing applied to the analysis of diffusion MRI (dMRI) data. I am interested in how  parallel computer architectures, such as Graphics Processing Units (GPUs), can be used in scientific applications that require very high computational resources. 
I am using GPUs for resolving tissue microstructural patterns and for estimating long-range brain connectivity. The immense computational power provided by modern GPUs is exploited and accelerations of up to two orders of magnitude are obtained when comparing single GPU with single-threaded CPU implementations.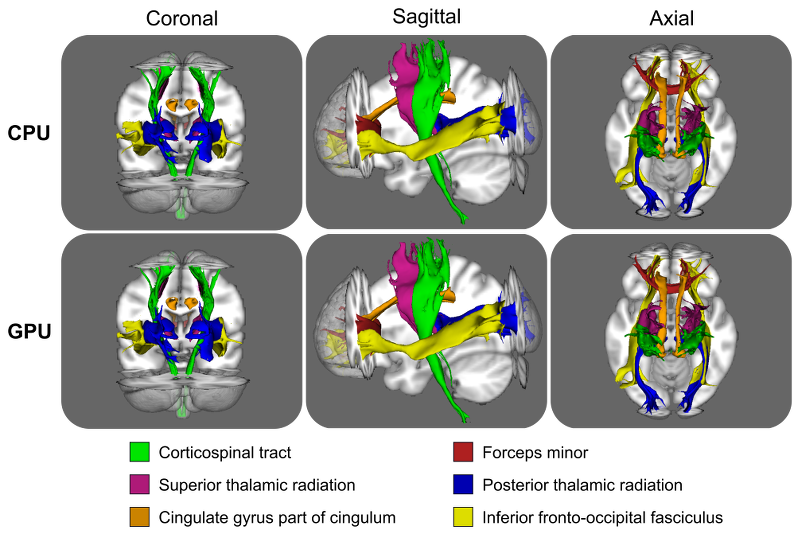 My project is supervised by Dr. Stamatios Sotiropoulos and Prof. Stephen Smith from FMRIB Analysis Group and by Dr. Istvan Reguly and Prof. Mike Giles from Oxford e-Research Centre.